In case the screen sharing does not work when adding a stream after connecting to Mobizen with Chrome browser on mac OS, check the screen sharing permission in the security settings.
1. Click Menu > System Preferences > Security & Privacy > Privacy.
2. Click Screen History, check if Personal Chrome Browser is checked.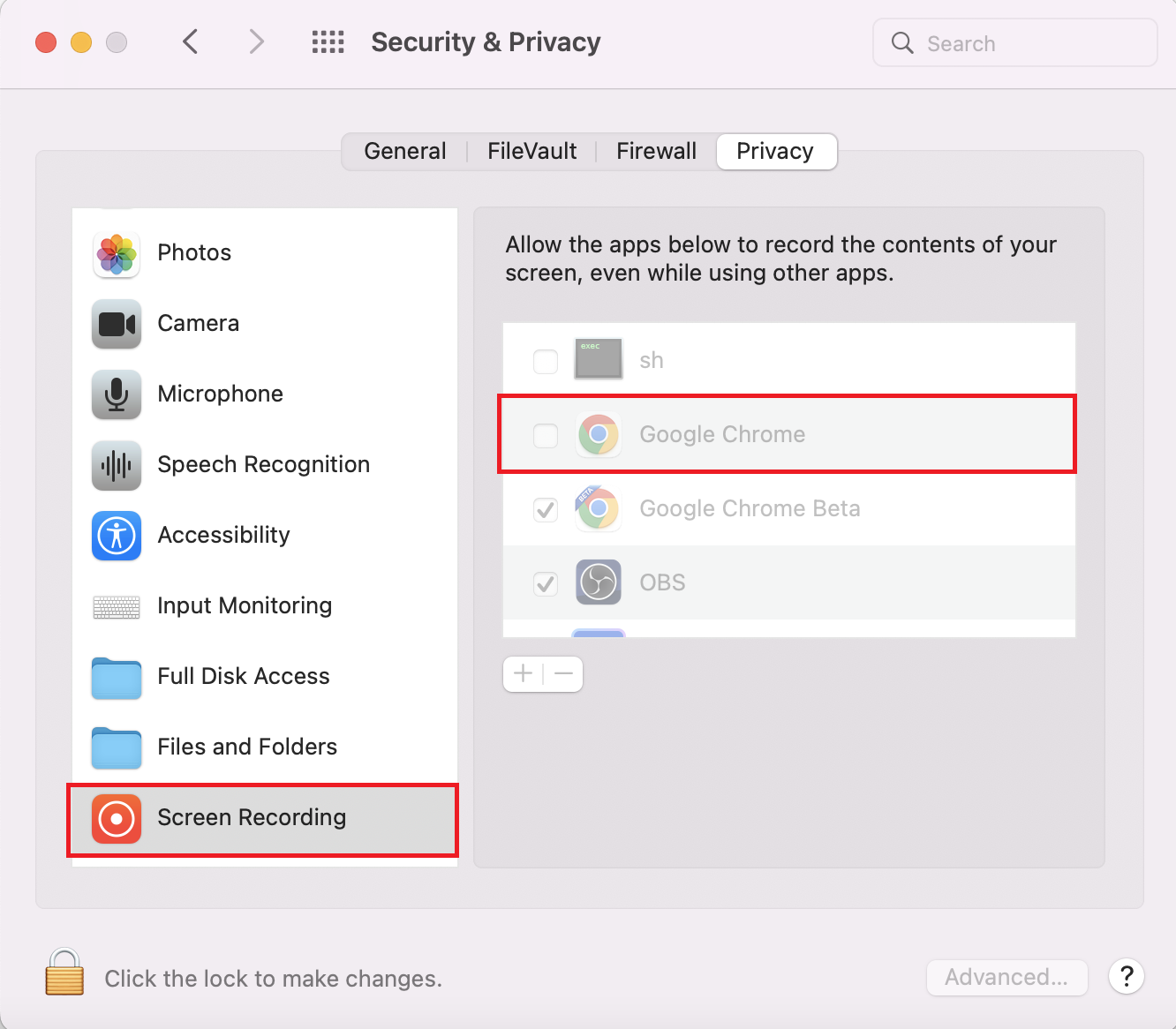 3. Check the Chrome browser, restart the Chrome browser and try screen sharing.