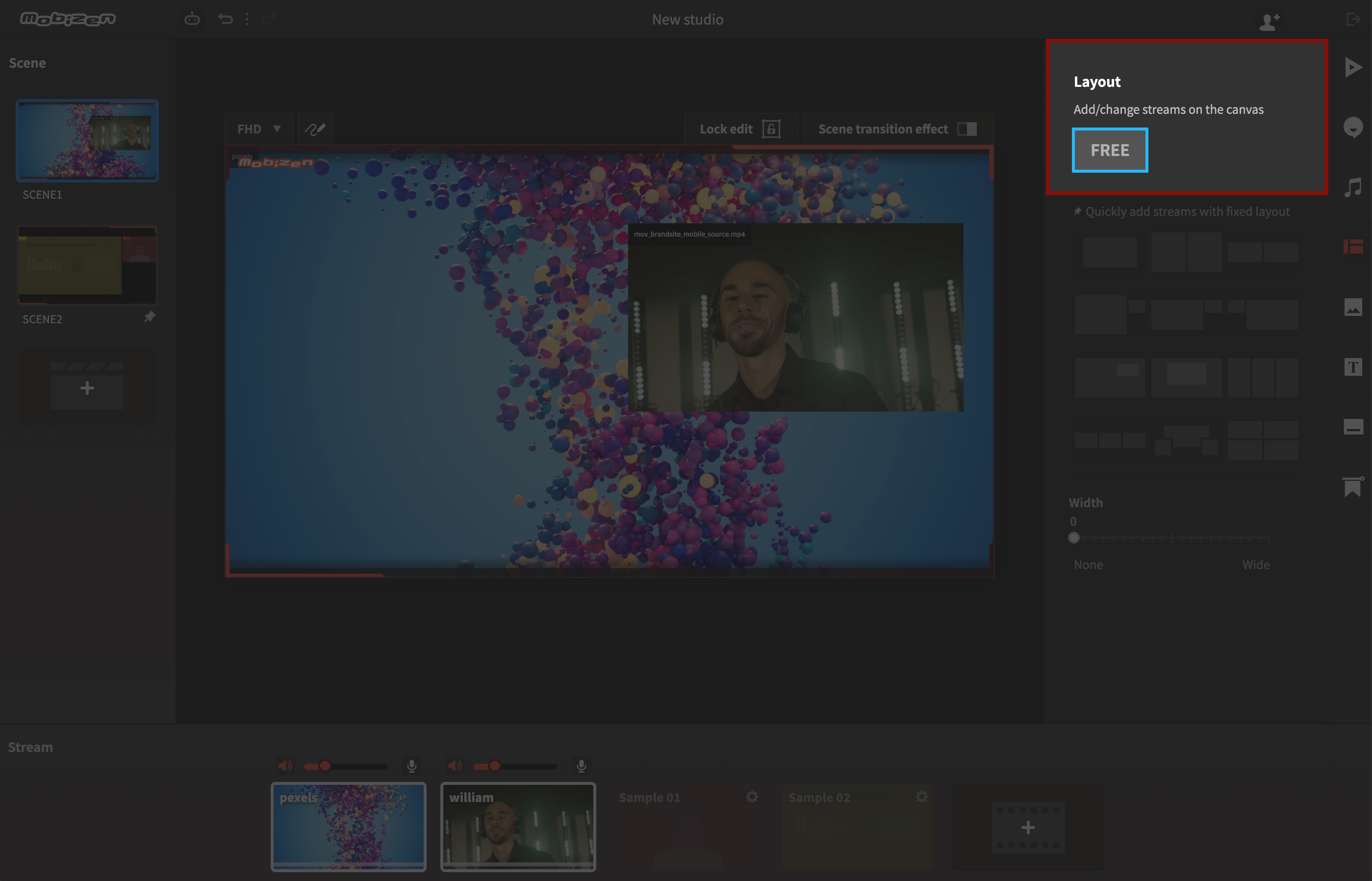 A layout is the basic framework in which you can place your streams.
When the layout is set to Free, you can drag the stream to freely place it anywhere and adjust the size of the stream.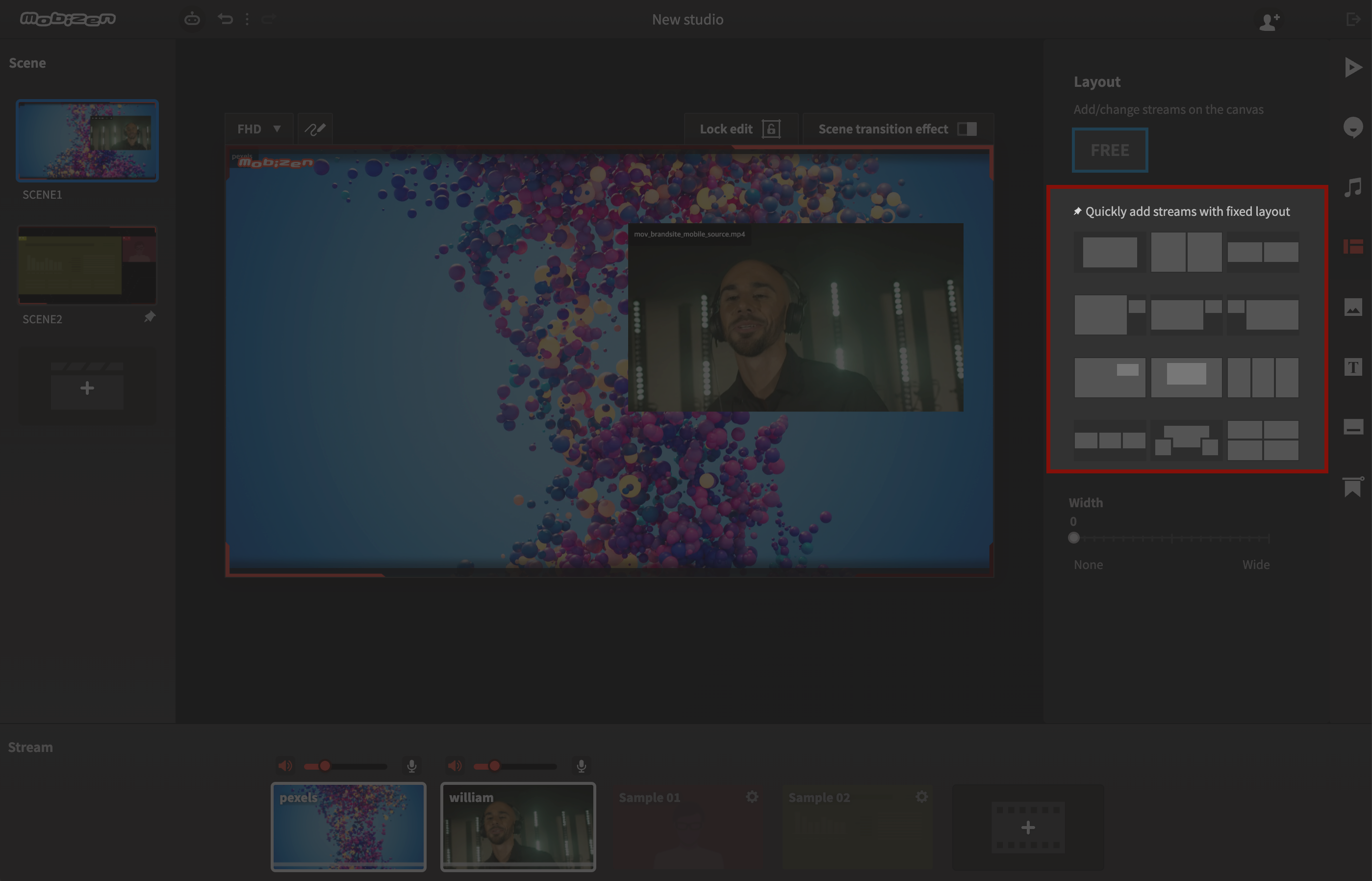 When a layout is Fixed, it can be inserted at a specified position. Fixed type aggregates the most used broadcast layouts by streamers, allowing users to easily drag and place streams in fixed areas.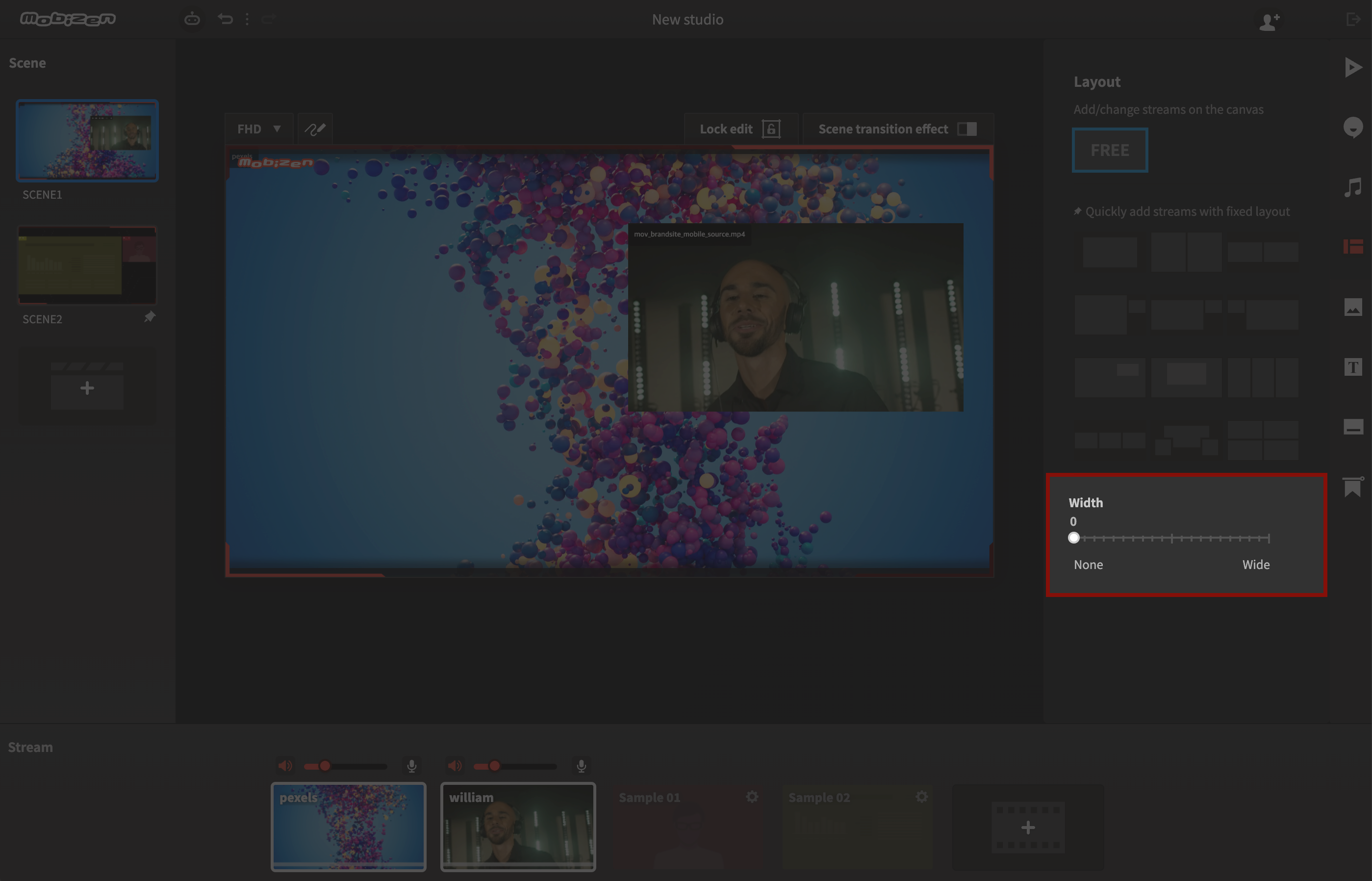 Fixed layout allows you to adjust the spacing between streams by adjusting the width, and round the edges of the stream by adjusting the radius.