You can register additional banners in Mobizen studio.
Add your own banner design.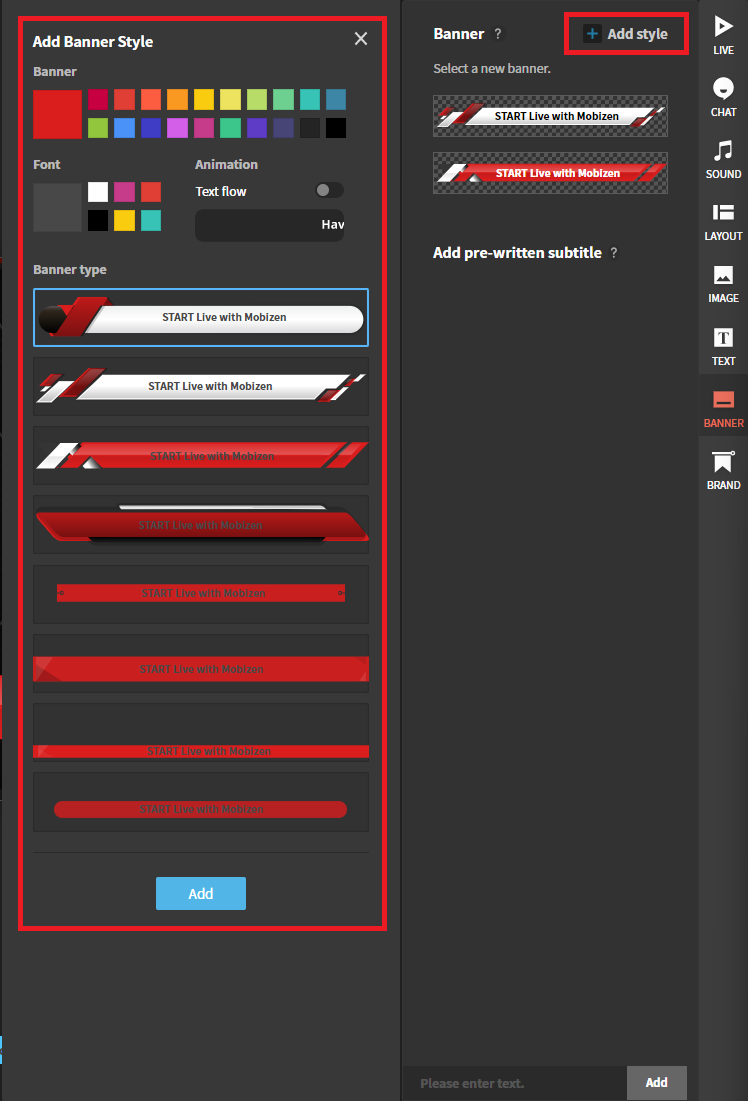 Add a style to the upper right of the banner and a banner registration menu is created in the left area.
In the banner registration menu, register by specifying the content of the banner, the font color in the banner, the banner type, the banner background color, and the text animation effect.
After adding a banner, place it any banner you want in the scene.