Mobizen supports subtitle input.
Click the TEXT icon on the right menu bar to show the provided text shapes.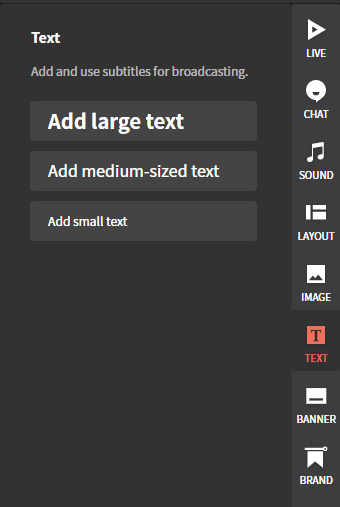 Click on the desired text size and it will be automatically placed in the scene.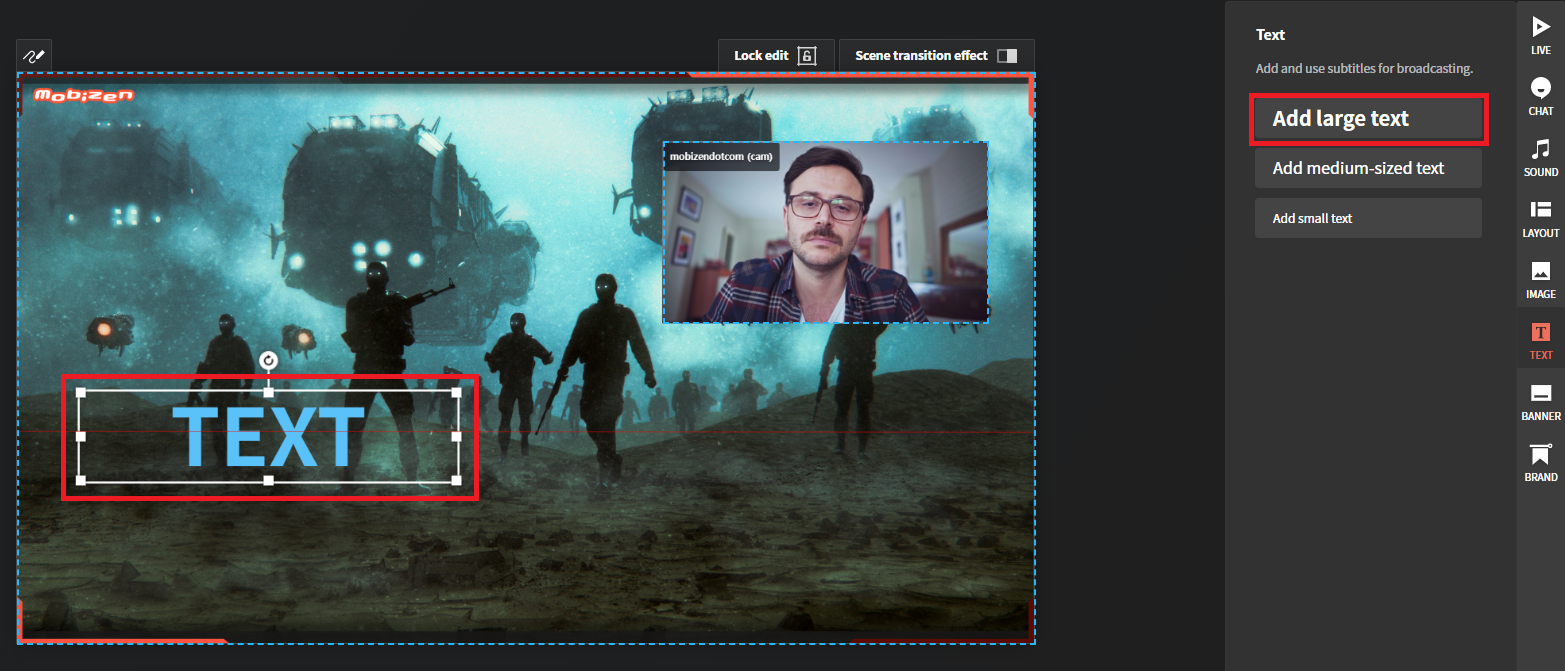 To edit the text placed in the scene, use the toolbar that appears above the text input.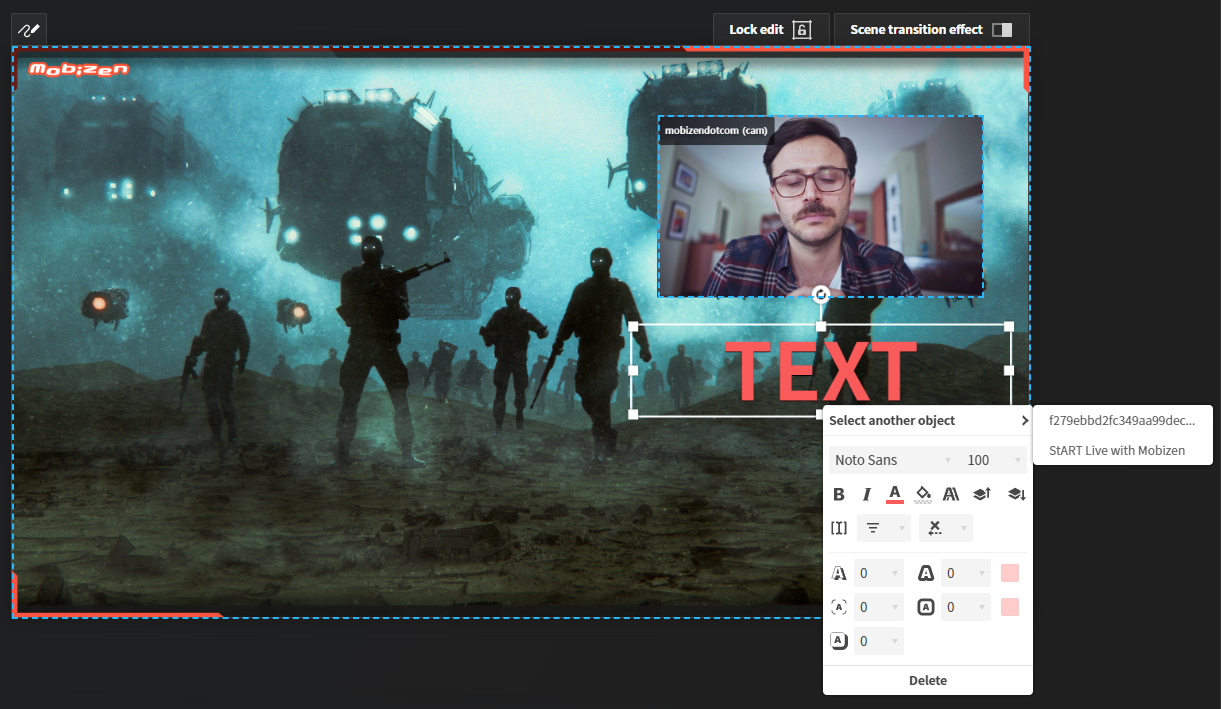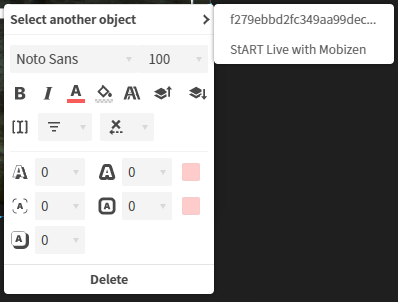 Features on the toolbar
Select another object: A list of other objects that overlap in the mouse position is displayed.
Font, letter size
Bold, Slope, Font Color, Font Background Color, Font Style, Layer Up, Layer Down, Text Selection, Alignment, Text Animation
Text shadow, text border, text box corner round, text box border, text box shadow
Delete text