Banner is a combination of image + text.
Use the banners to make important phrases to stand out on the broadcast screen.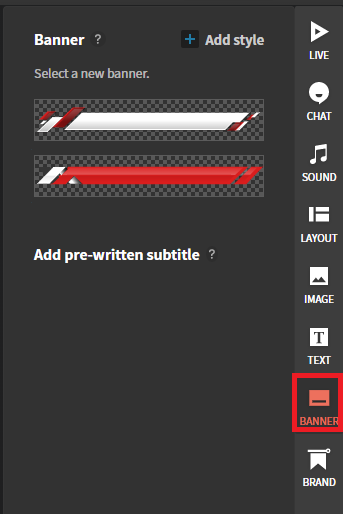 Click the BANNER icon on the right toolbar to display the banners on the list.
Select the desired banner and it will be automatically placed in the scene.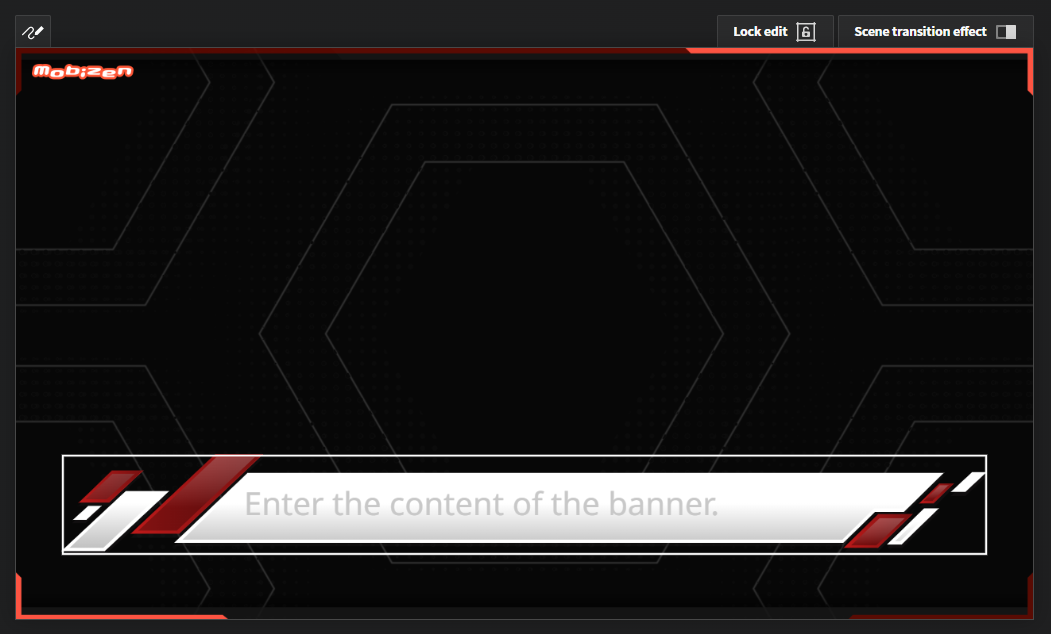 Double-click the text in the placed banner to edit it and move the banner up and down to place it.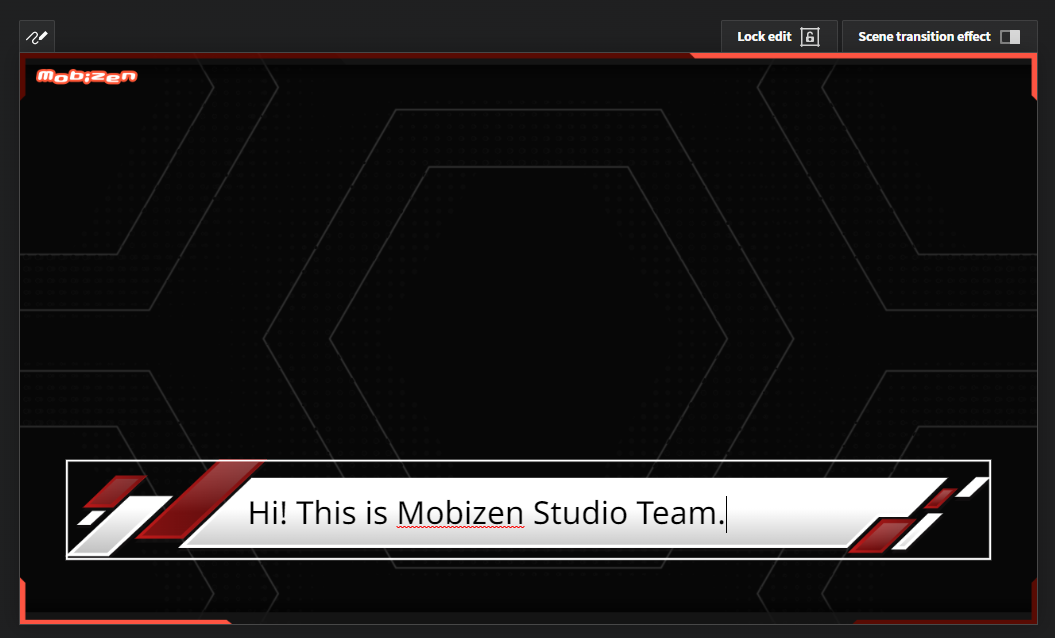 * Only one banner is provided per scene, and it is placed on top of the layer. If you want to place multiple texts, use the title option!