Enter the studio room by creating a broadcast or joining a broadcast.
Add My Camera or Screen Sharing stream by clicking the + button in the stream area at the bottom.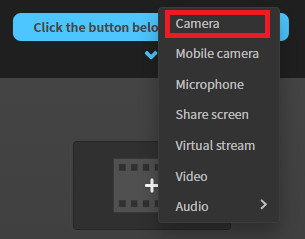 Click on a camera to pop up the camera settings, and you can select the camera and microphone.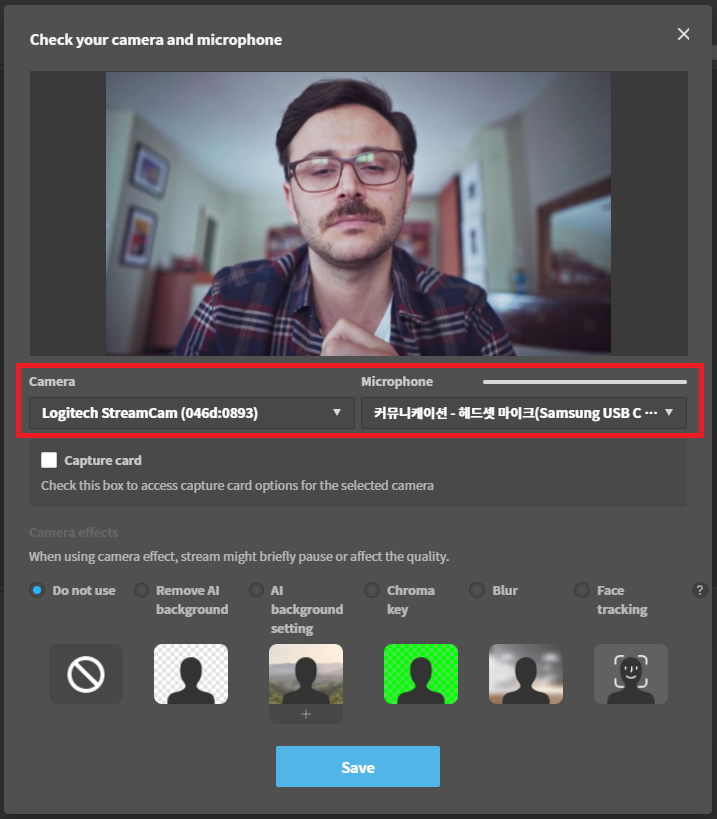 Click the Screen Share and use the Chrome browser's screen sharing function.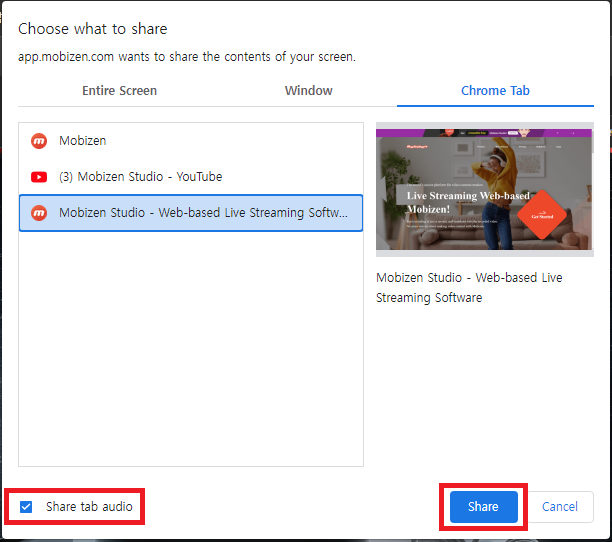 Use the screen as a stream by adding the desired stream and clicking the share button.
To share the audio from screen sharing, check Share system audio at the bottom and click the Share button.