Inviting a Guest Speaker to a broadcast.
Previously, speakers are invited from the streams area and they are seen only after the stream is added.
With this update, you can see the speaker list immediately, and use the Force leave speaker and chat from the list.
Try it!
- Click the Invite Speaker icon (+) next to Exit in the upper right corner.
- When the Invite speaker pop-up appears, simply copy the URL and send it to the speakers (guests) by email or messenger.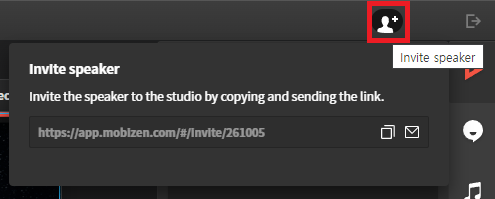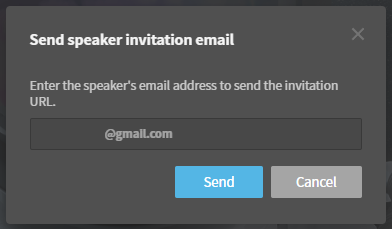 Using the speaker (participant) control option
- When a participant joins the broadcast as a speaker, he/she is displayed in the speakers list on the top.
- Click the attendee icon to show the speaker pop-up and force leave a speaker.
- In addition, establish voice chat with a speaker without interfering the broadcast. Click 'Start conversation' button, you can start talking to speakers that are not being broadcasted.