When adding a stream, if you add a camera, the camera setting window will appear.
After setting the desired camera, turn on the camera effect button.
The camera effects are Remove AI background, AI background settings, Chroma key, Blur, and Face tracking.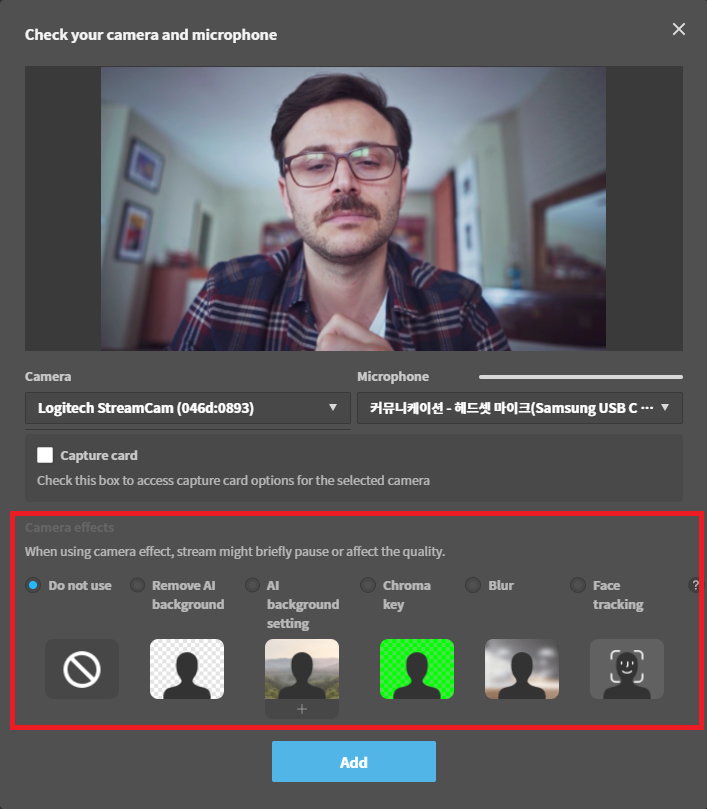 If you want to set the camera effect again after adding the camera stream, click the gear wheel of the camera stream to set it again.