📣
MOBIZEN UPDATE V1.4 📣
Exciting news!
We've made some fantastic updates to our studio that will make your broadcasting experience smoother than ever before!🤗
1. Outro Video
🎈At the end of the broadcast video, the
outro video
will be displayed.
If you want to remove the video, simply
subscribe to the Standard plan!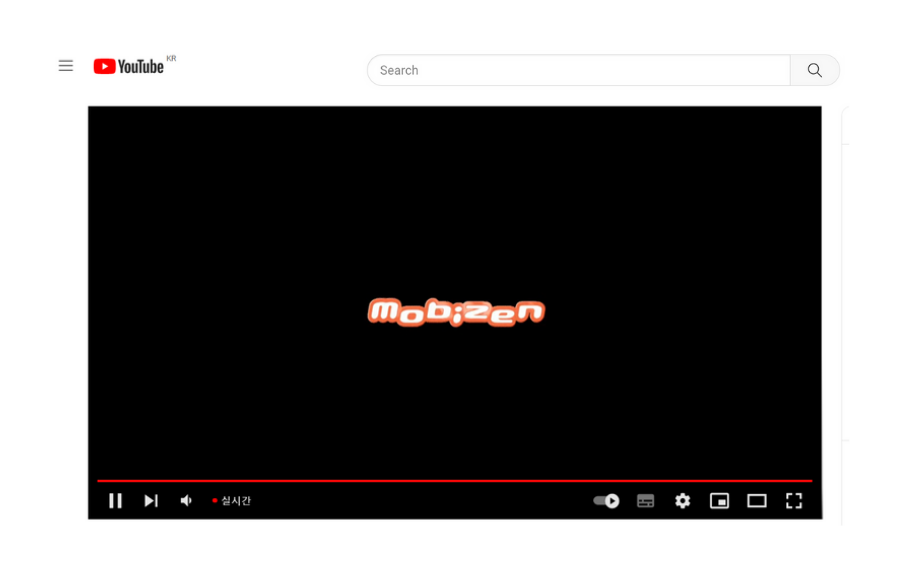 2. FREE Plan features
🎈 Additional features have been added for Free plan users.
Invite up to 5 speakers

QHD (2k) resolution

Multistream up to 3 channels
Enjoy the features of the Standard Plan on the Free Plan!
Now, subscribe to Standard Plan to
remove the watermark and outro video
. 🙀

3. Sound Effect Menu Design
🎈Did you have to listen to each sound effect one by one?
Now you can easily identify and use sound effects with
NEW ic
on image!
Plus, the playback button has become larger for easier visibility.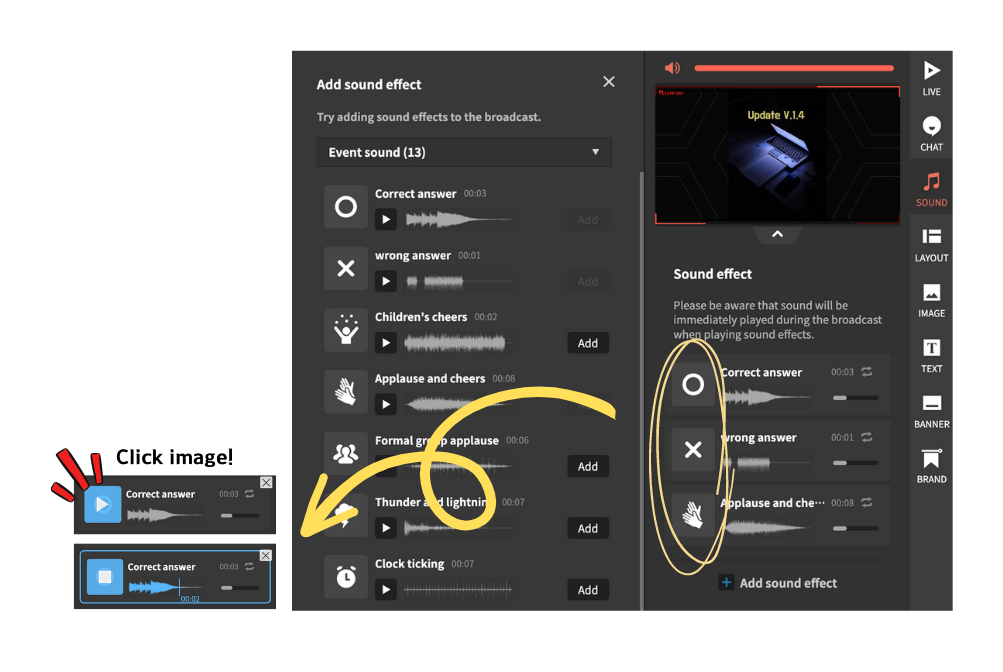 4. Display of Social Chat
🎈We have improved the social chat function, which used to be displayed in all scenes, to be
displayed only in the currently active scene.
Use the optimized feature according to your broadcasting situation! 🩶

5. Language Support
Mobizen Studio is now available in 5 languages!
In addition to the existing languages
(Korean/English/Japanese),
Portuguese and Spanish
are now also available.
You can check the two newly added languages
on the Studio > My account.

6. Banner Style + Text Style
🎈You can now easily view the banner type/color settings and the additional font styles you have set at a glance!
We have also improved the menu bar to allow you to preview the color and style before adding the banner text to the scene.🎨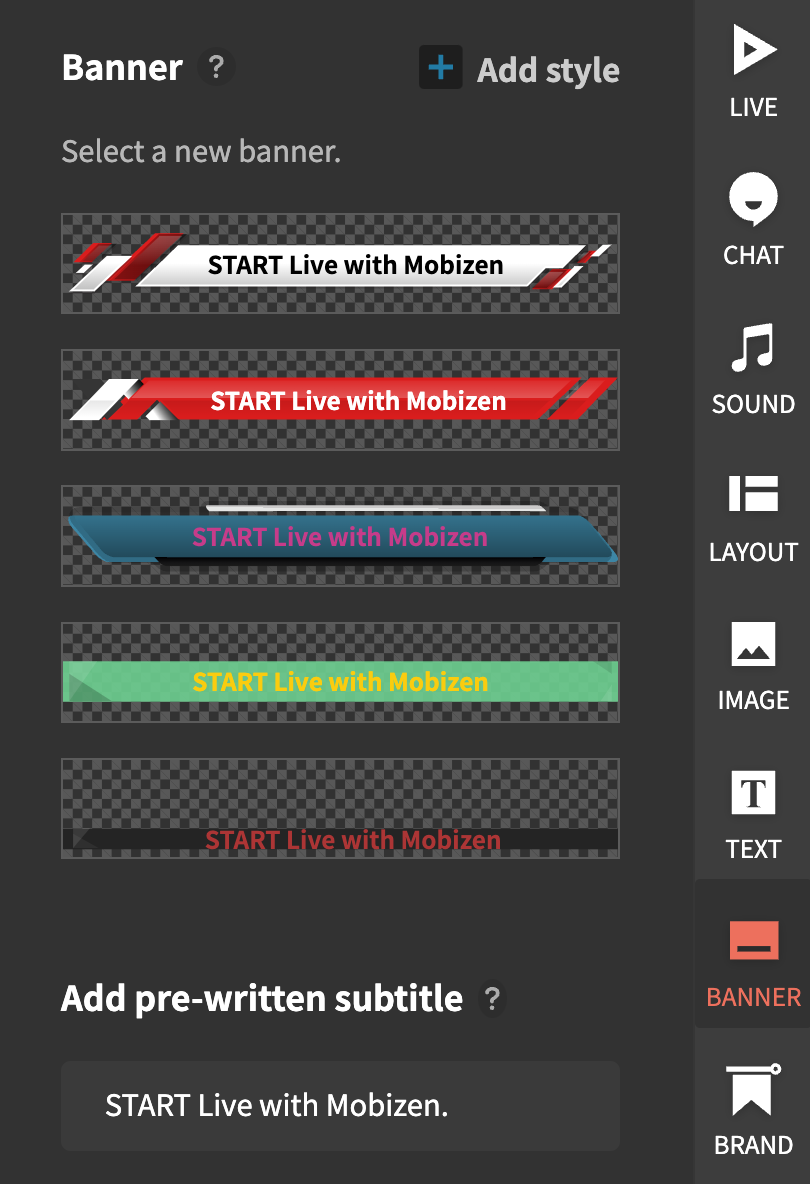 7. Text Option
🎈By using the
Fit text size
option, you can adjust the font size by dragging the corner of the text box with the mouse!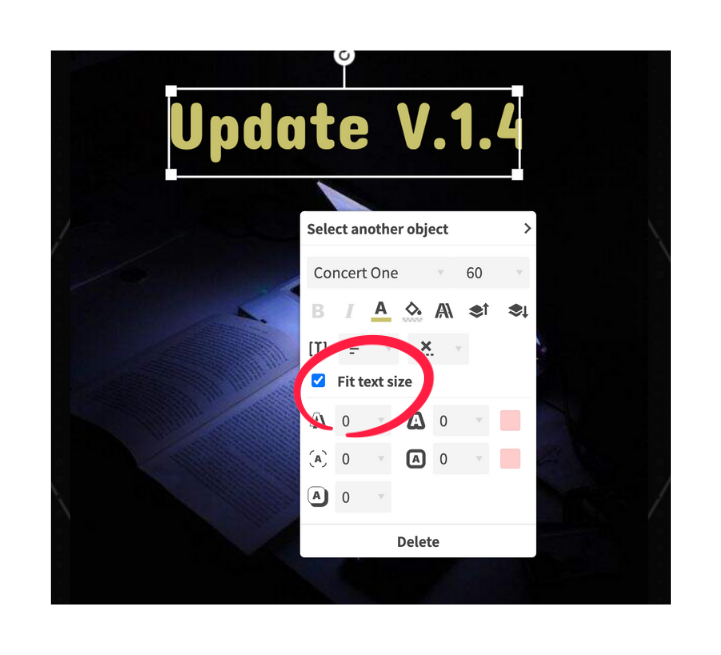 8. Image Copy & Paste
🎈
Now you can easily
copy (CTRL+C) and paste (CTRL+V)
image files that used to require dragging or clicking the add image button.
Give it a try and move your image files effortlessly!🥰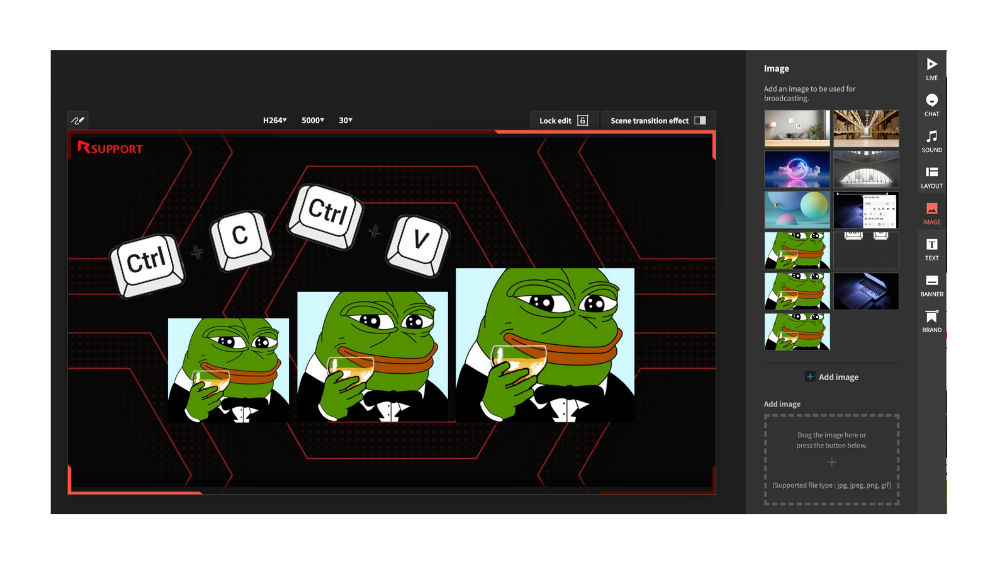 🔔 Exciting games coming in June !!
Discover the
perfect games for
streaming with Mobizen Studio!!!!😍

If you have any questions, please feel free to ask at any time! !
~😆