Greetings, streamers! 👋
Celebrate Saint Patrick's Day LIVE 🍀
Mobizen has prepared new templates and images to personalize your broadcasts for the holiday.
Special St. Patrick's Day items!
- 6 NEW Templates
- 12 NEW Images items
Start live streaming now with the new templates and images.
How to add New Template 👀
Step 1. Click the 'Create' button on the studio list on the dashboard
Step 2. Select SaintPatrick'sDay as a theme and start by selecting one of the six templates.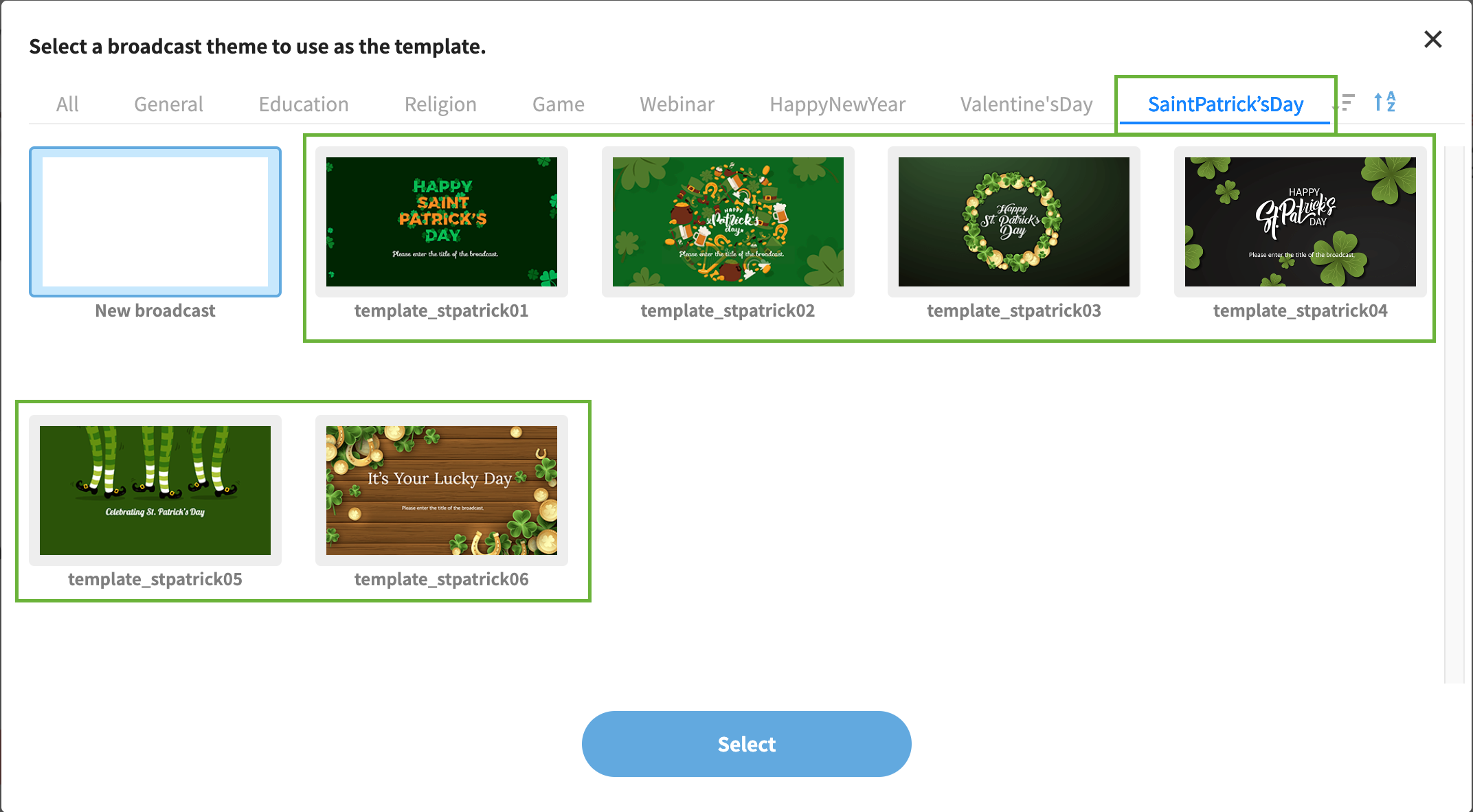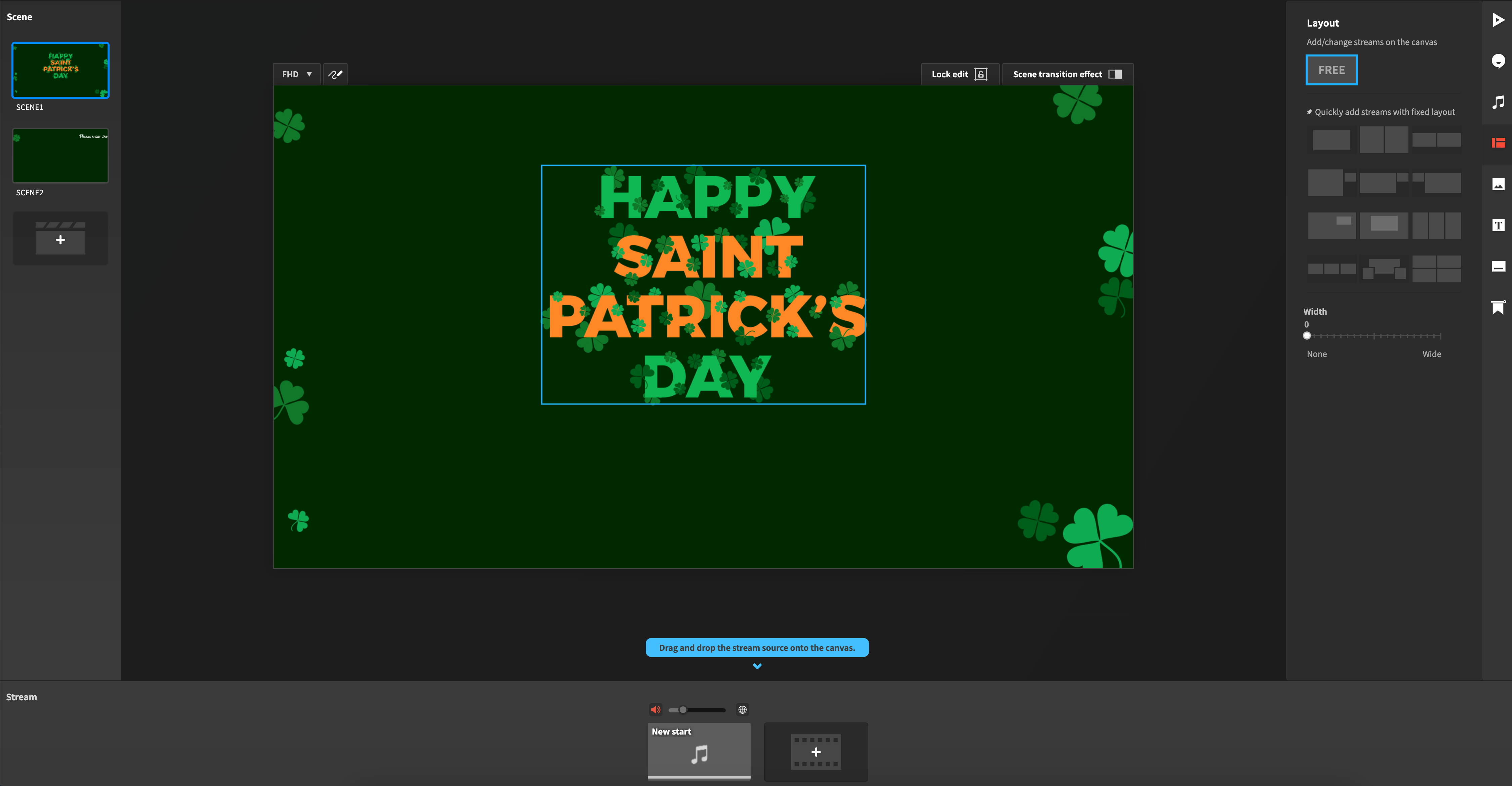 How to add New Images 👀
Step 1. Click the image button on the right toolbar.
Step 2. Click the 'Add Image' button.
Step 3. Select the "Saint Patrick's Day" category from the Add Image pop-up
Step 4 Select the desired image (12 Saint Patrick's Day images are available), and the image will be added to your scene screen.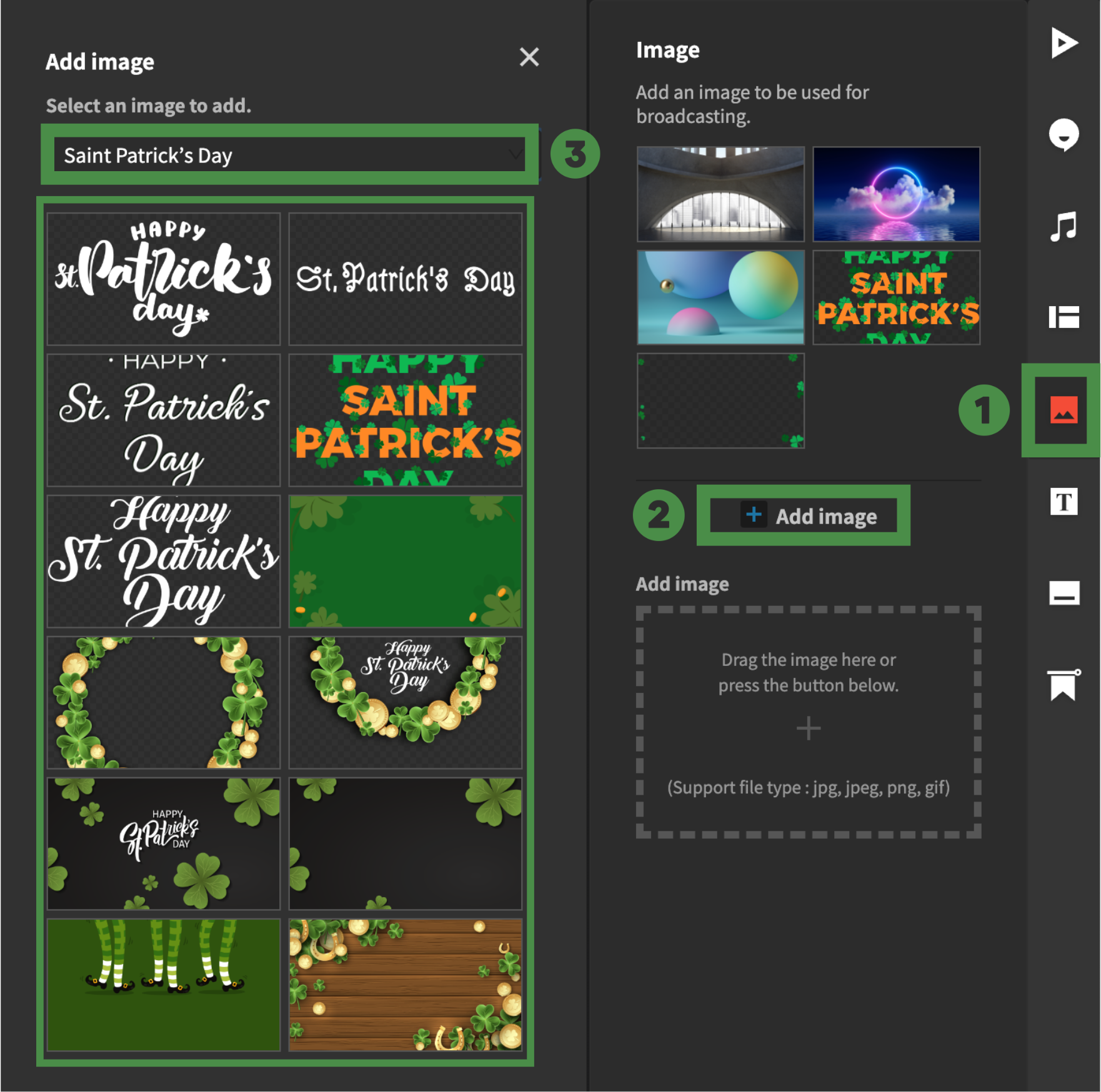 Go live now and spend a lucky St.Patty's day with Mobizen 💚🍻
Mobizen Studio Team 🫰