Mobizen has some exciting news!
Greetings, streamers 🖖 ✨
We are thrilled to announce the latest upgrades to our live broadcast service! These are the improvements Mobizen presents to enhance your streaming experience:
1. DISPLAY YOUR CHAT ON THE SCREEN
For a more interactive live stream, you can now display comments from the social chat on the screen during your broadcast.
HOW TO DO IT?
📥 Click on the messages you want to display. When you are done, click "Hide" and the comment will leave the screen.
⭐️ Another great thing about the chat is that you can give your favorite comments a star and have these comments easily accessible.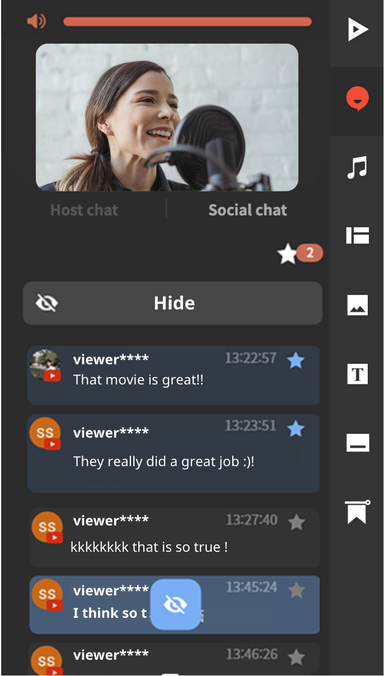 2. BROADCAST SOUND MONITORING
The broadcasting system has been improved to ensure clearer audio. Also, a new broadcast sound monitoring function was added! This feature ensures that you can monitor the sound quality of your broadcast in advance.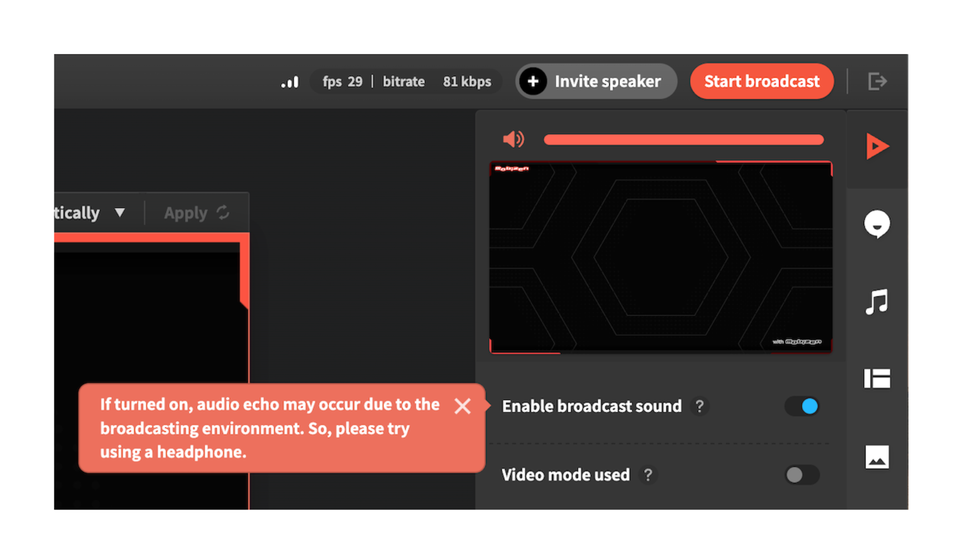 HOW TO DO IT?
👀 The enabling button will appear once you start the preview or the broadcast.
🔍When using speakers you might have some interferences. It's better to use earphones or headsets; you are able to isolate the sound a lot better and look cooler at the same time.
3. UPGRADES
📈 There were also some improvements to make your experience more comfortable:
1. Control the volume by simply dragging your mouse.
2. Save the live transmission info with the On/Off option.
3. Display the selected microphone info by placing the mouse over the microphone icon.
4. Oh, and we doubled the text font size, because... Why not?
These new upgrades will make your live broadcast more exciting and easier than ever before. Go live now and give them a try! 🫰
Click and check NEW updates!👇
Mobizen Studio Team